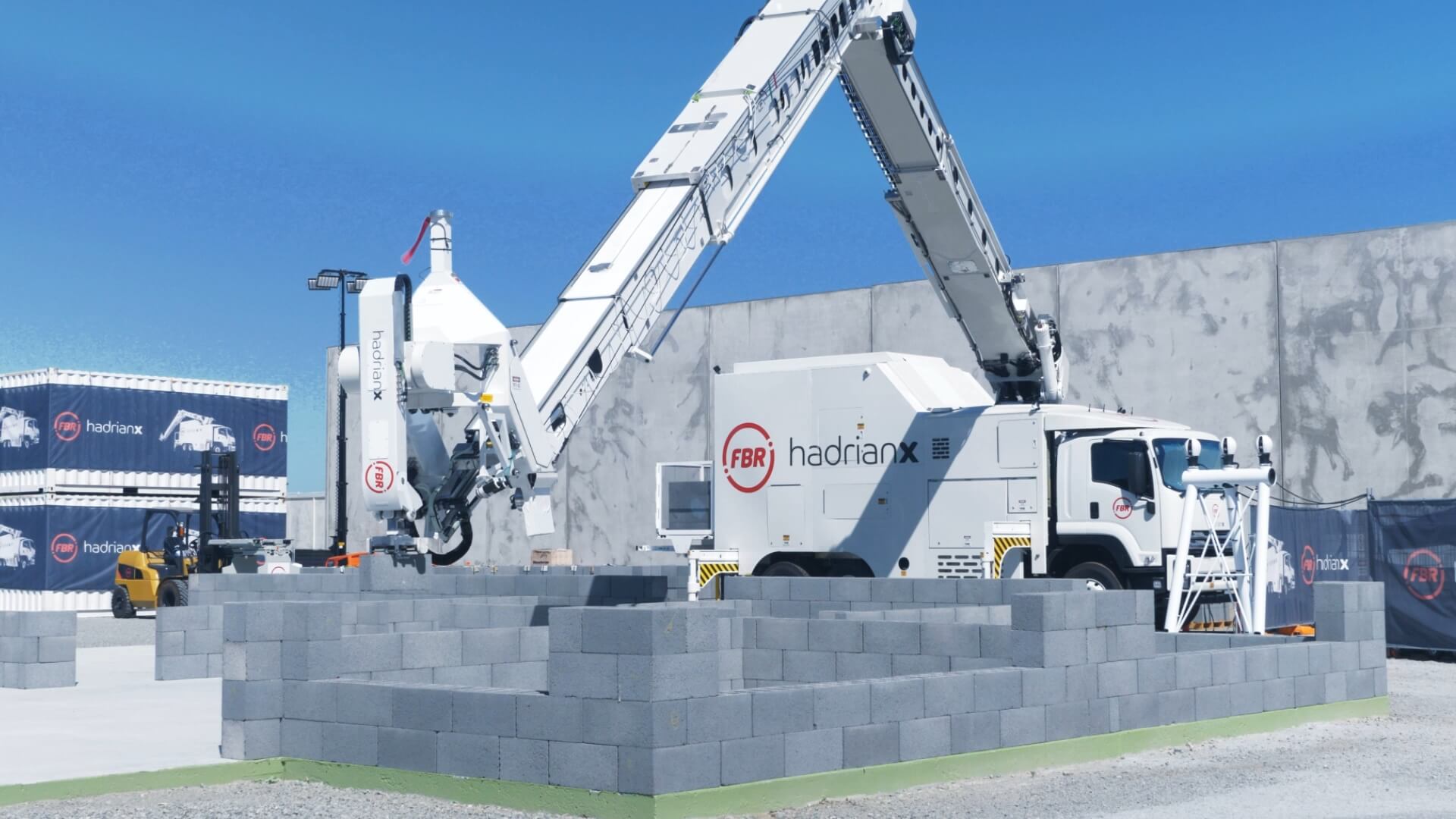 Hadrian X- Watch it build a house click here
World's Top 50 Innovators 2019 – 23rd to 25th September 2019
Humans have been laying bricks in the same way for 6,000 years. Not any more. Now you can have a brick house built 21x faster with unprecedented precision with Hadrian X, a robot invented by Mark Pivac in Australia. Watch the video to see Hadrian X in action.
Having recently achieved a world first, with the completion of a three bedroom, 2 bathroom house, listen to Mark Pivac from Fast Brick Robotics deliver a Codex Talk, on how robotics is set to revolutionise the construction industry. Housing solved..!
Hear all the Codex Talks from the Artificial Intelligence and Robotics session

Mark Pivac, CTO, Fastbrick Robotics
How do you take the precision of indoor robotics outdoors?
Bruno Maisonnier, CEO, AnotherBrain
Will the next generation of AI fly us to the stars?
Anima Anandkumar, Director of Machine Learning Research, NVIDIA. Bren Prof, Caltech
The path to embodied intelligence
H. James Wilson, Managing Director IT and Business Research, Accenture Research
Human+Machine: Reimagining Work in the Age of AI    What new kinds of jobs will AI create?
Dr. Barbara Mazzolai, Director, Micro-BioRobotics, IIT
Can robots grow and behave like plants?

Vishal Chatrath, CEO, Prowler
Does AI really need big data?