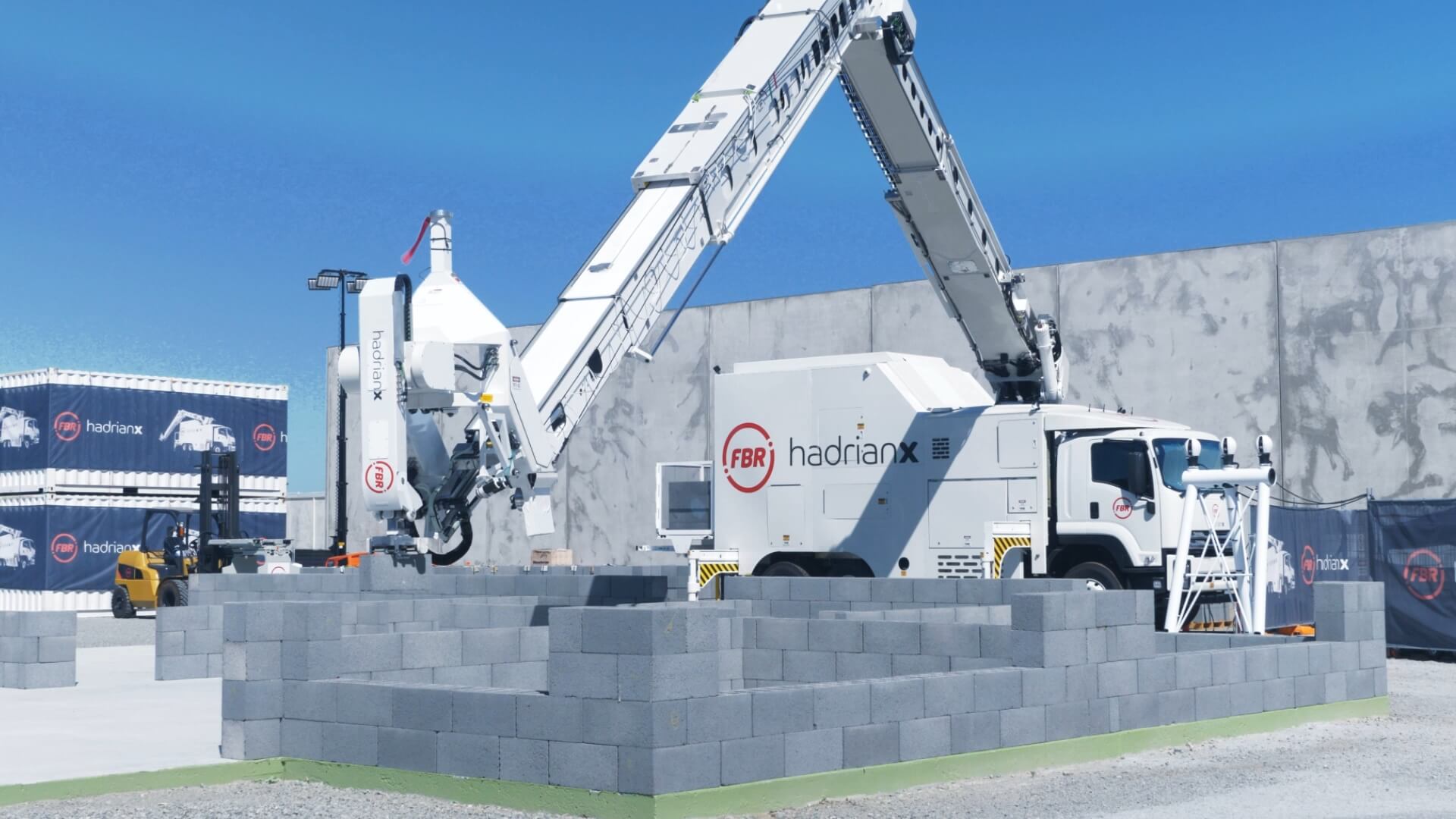 Hadrian X- Watch it build a house click here
World's Top 50 Innovators 2019 – 23rd to 25th September 2019
Humans have been laying bricks in the same way for 6,000 years. Not any more. Now you can have a brick house built 21x faster with unprecedented precision with Hadrian X, a robot invented by Mark Pivac in Australia. Watch the video to see Hadrian X in action.
Having recently achieved a world first, with the completion of a three bedroom, 2 bathroom house, don't miss Mark Pivac from Fast Brick Robotics deliver a Codex Talk, on how robotics is set to revolutionise the construction industry. Housing solved..!
Codex is proud to invite you to one of the most prestigious events in the technology calendar. A distinguished line up of scientists, engineers, entrepreneurs and visionaries who are moving the world forward with the power of their technologies and ideas will convene to share their excitement with you. Royal Society, London 23 – 25 September.
Confirmed speakers and event schedule can be viewed here: https://www.codex.com/worlds-top-50-innovators-2019/
Top innovators will include:
Dr. Douglas Terrier, Chief Technologist, NASA
Bruno Maisonnier, CEO, AnotherBrain
Anima Anandkumar, Director of Machine Learning, NVIDIA
Ken Mulvany, Chairman, BenevolentAI
Clare Jones, COO, What3Words
Juraj Vaculik, CEO, AeroMobil
Rene Bostic, VP New Technologies and Innovation, IBM
Adrian Griffiths, CEO, Recycling Technologies
Andy Clark, Design Innovation Director, Oracle
Delegate Registrations
Delegate passes are available for one, two or all three days of the conference.
For busy executives any 2 session tickets are also available. Click here
Group booking discounts are available for 5+,10+ and 15+ tickets. Please reply to this email for further information.
All Codex Talks can be viewed from www.codex.com
World's Top 50 Innovators 2017 – Speaker Testimonials
Sponsor: Porsche      Official Timekeeper: Blancpain
The pace of change is so fast, that what was once science fiction is becoming reality. How will you respond to this, when missing a disruptive technology on the horizon could endanger your business?
Don't miss this opportunity to learn what's on the horizon, understand the bigger picture, and future proof your business. Entrepreneurs and innovators from all the industries of the future will be there to spark your imagination.
.
Tickets are selling fast. Book now before it's too late…!  www.codex.com
Forthcoming events:
Leonardo at 500: Future of Healthcare   22 October, Merck, Germany
About Codex
We selected the name "Codex" as Leonardo da Vinci was the embodiment of the Renaissance ideal.  His "Codex", or notebooks, are a testament to his interest in a multitude of subjects and to visionary ideas which were centuries ahead of their time.  Codex's mission is to evoke a similar spirit of enlightenment by inspiring technology leaders and entrepreneurs to apply their collective imaginations to deliver technologies that will continue to transform our lives. Whilst the creativity of Leonardo da Vinci was captured in his notebooks, Codex shares the wisdom of today's great innovators via Codex Talks and events.
Codex – International Technology Leaders Network