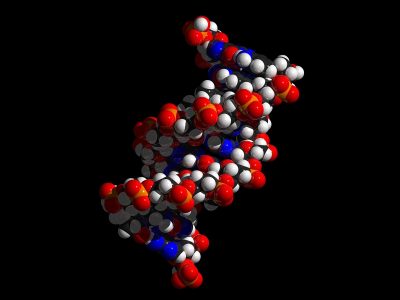 Storing information in DNA is nothing new: life has been doing it for as long as life has existed. The molecule looks like a twisting ladder, whose rungs are made from four building blocks, denoted by the letters A, C, G, and T. The sequence of these letters encodes the instructions for building every living thing. When you convert the ones and zeroes of digital data into those four letters, you can use DNA to encode pretty much anything.
So why does this matter? The modern world is increasingly generating massive amounts of digital data, and scientists see DNA as a compact and enduring way of storing all that information. DNA has advantages that other storage media do not. It is extremely dense and takes up much less space. And perhaps most importantly its durable – it has a 3.7-billion-year track record.
Memory sticks, CDs, floppy disks, VHS, disk drives, cassette tapes and other media formats all eventually become obsolete. But DNA will never become obsolete.
Yaniv Erlich, Faculty, Columbia University, and CSO, MyHeritage, gave a Codex Talk on the potential of DNA to become a new super compact storage mechanism.