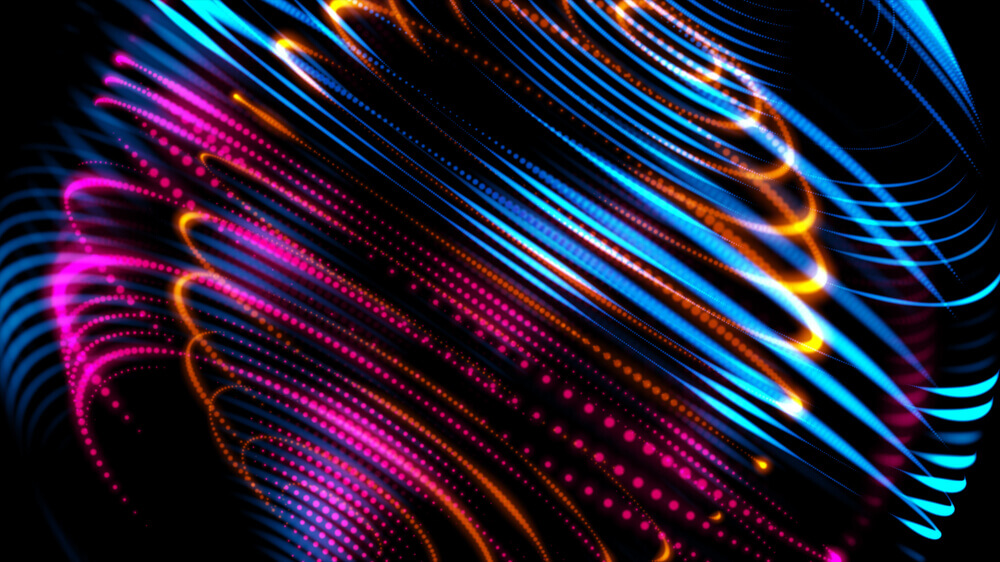 One of the most significant technology events of 2022 is nearly upon us. From the 26th to the 28th of September, Codex is thrilled to be hosting the 'World's Top 50 Innovators 2022' at the Wellcome Collection in London.
The World's Top 50 Innovators series is an inspirational showcase, and testament to the power of science and technology as a force for good in society. We are looking forward to hearing from another 50 innovators whose powerful technologies are sure to be applied to solving some of humanities' biggest problems and to power growth across the world.
Confirmed speakers and 3-day event schedule:
https://www.codex.com/worlds-top-50-innovators-2022/
We are delighted to welcome back senior leaders from NASA, after enthralling audiences at previous T50 events.  Nobel Laureate Dr. John Mather, NASA Senior Project Scientist, will discuss how his James Webb Space Telescope will unfold the origins of the universe and look for signs of life in other galaxies. Kylie Lucas from Blue Origin, will give a Codex Talk on how space exploration could help solve some of humanities grand challenges.
Back on Earth, we will be focusing on one of the greatest breakthroughs this century. Ewan Birney, Deputy Director General of EMBL-EBI, will give a Codex Talk on how a collaboration with AlphaFold from Google DeepMind, gave rise to the publishing of over 200 million protein structures, revolutionising future drug discovery and combating disease.
We will also hear from Geoffrey von Maltzahn, Chairman of Tessera Therapeutics how CRISPR gene editing technology can cure diseases at their source. And senior leaders from Carbios, Boston Metal, Reep, Laiier and Levidian, will explain how the latest technologies could help slash carbon emissions, and combat climate change.
The Quantum Computing revolution will be represented by leading CEOs, from Oxford Quantum Circuits, Quantum Motion and EeroQ. They will explain why comparing a quantum computer to a classical computer, is a bit like comparing a crack in the wall to the Grand Canyon, and how these machines could produce breakthroughs in new materials, energy, medicines and climate.
A re-modelling of door-to-door personal and aerial transportation will be discussed, by top innovators from Supernal, Storedot and Wayve. They will examine the latest developments in electric vehicles, autonomous cars and autonomous aircraft. Is this the end of traffic jams?
Codex is fortunate to enjoy the support of some of the world's most famous companies and businesses.
Rakesh Rawal, CEO, Codex said: "We are proud to announce that Blancpain will once again be Official Timekeeper for the World's Top 50 Innovators 2022. Blancpain is known as the world's oldest watchmaker and is responsible for every major innovation in mechanical watchmaking for nearly 300 years. Codex's vision is complimented by the drive from Blancpain to continue looking forward, and the enduring desire to innovate in the production of advanced and sustainable prestigious timepieces."
This year Blancpain will  be providing timepieces as prizes for Best Codex Talk, Top Female Innovator, and Most Impactful Innovation.
By bringing together some of the world's smartest minds, Codex is providing the perfect opportunity to capture imaginations and inspire those who attend. We also hope that this event will encourage collaboration across different industries, which may in the future lead to even more phenomenal technological advancements.
Don't miss one of the most prestigious events in the tech calendar.
World's Top 50 Innovators 2022 – 26th to 28th September 2022
Secure your place now. This event will sell out.
1 day, 2 days and 3 days tickets available
Come and join us to celebrate world-firsts and sensational achievements in the high-tech sectors.
Click here for all confirmed speakers, 3 days schedule and TICKETS
See you in London..!
Listen again to the best Codex Talks
Codex – International Technology Leaders' Network