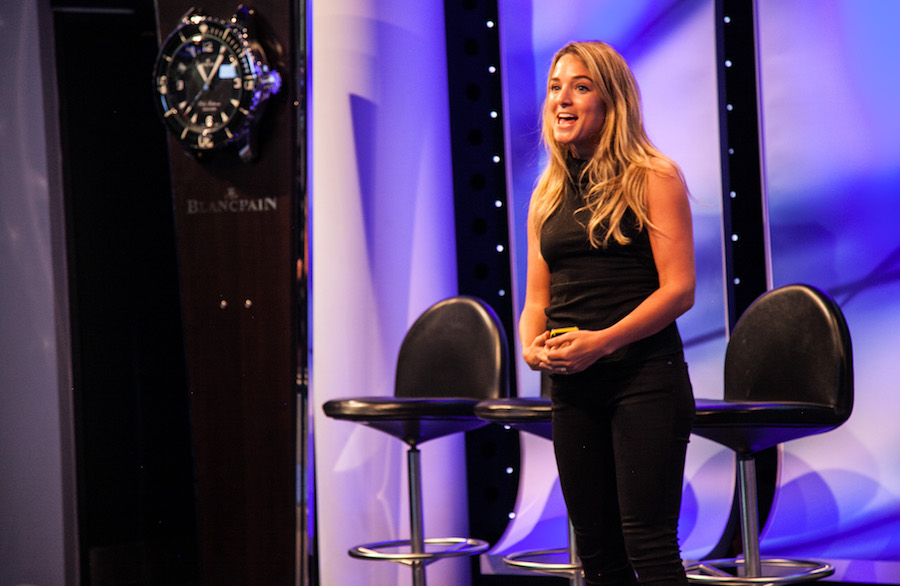 Dear Friends,
We are excited to extend an exclusive invitation to your organisation to become a partner of the iconic "World's Top 50 Innovators 2024" showcase. This exceptional gathering, scheduled in London from 8-10 May, will celebrate and recognise the most ground breaking innovators and forward-thinking visionaries from across the globe.
Why Partner with World's Top 50 Innovators 2024?
Unparalleled Exposure: As a partner, your organisation will enjoy unparalleled exposure to a global audience of influential innovators, industry leaders, and decision-makers. Your brand will be prominently featured in all event-related materials, including promotional materials, press releases, and more.
Networking Opportunities: The event will bring together the world's top innovators, providing you with invaluable networking opportunities. You will have direct access to potential clients, partners, and collaborators, fostering meaningful connections that can drive your business forward.
Thought Leadership: Showcase your organisation as a thought leader in your industry by aligning with the most innovative minds on the planet. Participate in panel discussions, workshops, and keynote presentations to share your insights and expertise with a highly sophisticated audience.
Recognition: Your partnership will be instrumental in recognising and celebrating the top innovators of 2024. Align your brand with excellence by presenting awards, and gain recognition for your support in fostering innovation on a global scale.
Innovation Insights: Gain exclusive insights into the latest trends and emerging technologies from the top innovators in the world. This knowledge can help your organisation stay ahead of the curve and make informed strategic decisions.
Customised Partnerships: We offer flexible partnership packages that can be tailored to meet your specific goals and objectives. Whether you are looking to increase brand awareness, generate leads, or showcase your products and services, we can create a partnership package that aligns with your needs.
Community Engagement: Demonstrate your corporate social responsibility by supporting an event that celebrates innovation for the betterment of society. Your partnership will contribute to fostering innovation ecosystems around the world.
Global Impact: By partnering with the World's Top 50 Innovators 2024, you will be contributing to the advancement of innovation on a global scale. Your support helps recognise and celebrate the individuals and organisations driving positive change across industries.
Technology sectors in 2024:
Day 1
Artificial Intelligence
Robotics
Future of Mobility
Day 2
Biotechnology
Technologies to Preserve the Oceans
Space Technologies
Day 3
FinTech and Blockchain
Quantum Computing
Innovation by Design
Nominate a company for the World's Top 50 Innovators 2024 click here
Super early bird tickets are now available click here

Format: Codex Talks
A Codex Talk is a concise presentation, lasting 15 minutes (or less), in which the speaker addresses a challenging question faced by their technology or industry today, and ends with a bold prediction for the future.
Codex Talks are engaging, entertaining, and elucidating. They should give the audience something they can walk away with: valuable insights, actionable information, fresh perspectives, and renewed optimism.
Each Codex Talk has the potential to reach tens of thousands of viewers and to sow the seeds of many new conversations.
Speaker Testimonials from World's Top 50 Innovators 2017
Speaker Testimonials from World's Top 50 Innovators 2019
Speaker Testimonials from World's Top 50 Innovators 2022
Join us in Shaping the Future
To discuss the available opportunities and explore how your organisation can benefit from this partnership, please get in touch to start the conversation. click here
We look forward to the possibility of partnering with your organisation and celebrating the World's Top 50 Innovators 2024 together. Together, we can inspire innovation, foster collaboration, and drive positive change on a global scale.
We look forward to hearing from you.
Best wishes,
Rakesh Rawal
T. +44 7 956 101 101
On behalf of the World's Top 50 Innovators 2024 Organising Committee
Listen again to the best Codex Talks of the decade 2010 – 2020