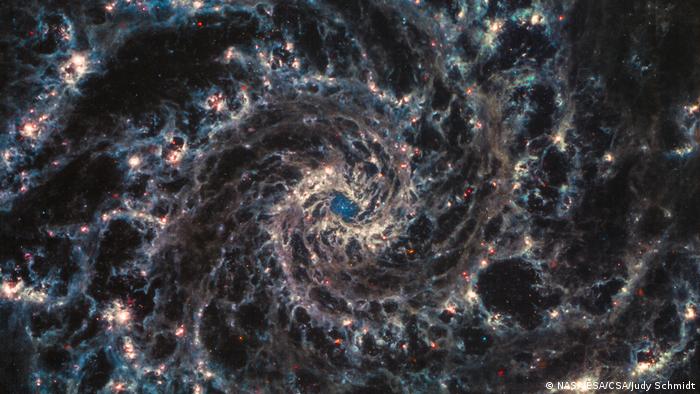 We are delighted to welcome Nobel Laureate Dr. John Mather, NASA Senior Project Scientist, James Webb Space Telescope; Nobel Prize Physics 2006; as a Keynote Speaker at the World's Top 50 Innovators 2022.
Dr. Mather is the leader of the team that took the James Webb Space Telescope from an initial spark of an idea to the world's premier space observatory. He is responsible for the amazing pictures we have recently seen from deep space.
Come and listen to Dr. Mather's Codex Talk on what he hopes to find with the James Webb Space Telescope.
The James Webb Space Telescope (JWST) is a space telescope designed primarily to conduct infrared astronomy. As the largest optical telescope in space, its high infrared resolution and sensitivity allow it to view objects too early, distant, or faint for the Hubble Space Telescope. This is expected to enable a broad range of investigations across the fields of astronomy and cosmology, such as observation of the first stars and the formation of the first galaxies, and detailed atmospheric characterisation of potentially habitable exoplanets.
The James Webb Space Telescope was launched on 25 December 2021 on an Ariane 5 rocket from Kourou, French Guiana, and arrived at the Sun–Earth L2 Lagrange point in January 2022. The first image from JWST was released to the public via a press conference on 11 July 2022. The telescope is the successor of the Hubble as NASA's flagship mission in astrophysics.
Don't miss one of the most prestigious events in the tech calendar.
World's Top 50 Innovators 2022 – 26th to 28th September 2022
Secure your place now. This event will sell out.
1 day, 2 days and 3 days tickets available
Come and join us to celebrate world-firsts and sensational achievements in the high-tech sectors.
Click here for all confirmed speakers, 3 days schedule and TICKETS
See you in London..!
Listen again to the best Codex Talks
Codex – International Technology Leaders' Network