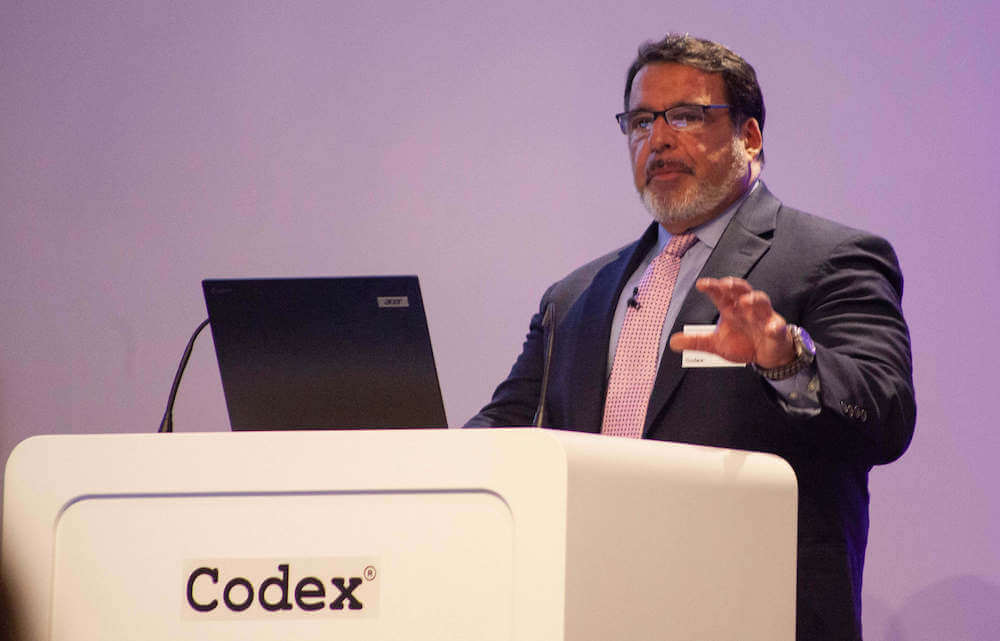 Dear Friends,
I hope you and your families are keeping safe and well during these difficult times.
The Coronavirus pandemic has up-ended our day-to-day lives, and we are mindful that the shock ripping through the business world will present major challenges in the months ahead. Our thoughts are first and foremost with those who are suffering.
On a positive note, I am writing to draw your attention to the work of two Codex speakers' who spoke at the World's Top 50 Innovators 2019. Both are making major breakthroughs to tackle Coronavirus.
Prof. Dr. Ugur Sahin, CEO, BioNTech, a German company, has done a deal with Pfizer to develop a first in class mRNA Coronavirus vaccine to prevent Covid-19 infection. BioNTech's innovative approach could bring a vaccine to market faster than traditional vaccine development processes.
And Robert Hariri, CEO, Celularity, is working on Natural Killer (NK) Cell Therapy, a form of white blood cells derived from placental stem cells, that fight cancer and viral infection. Celularity has received FDA clearance for clinical trials for their stem cell therapy. Patients who are starting to show symptoms of Coronavirus will receive an intravenous infusion of NK Cells. The intention is to boost their immune response and weaken the viruses' ability to replicate in the body.
We may not be able to bring audiences together in person for a time, but in true Codex style we will be keeping our global audiences connected to the ideas that matter, with new online events and talks featuring the brightest minds on the following topics:
– Post-Pandemic Global Leadership
– Rebuilding Business, Economies and Societies
– Post-Pandemic Healthcare
– Sustainable Supply Chains
– Post-Pandemic Climate Emergency
– Future of Work
– Future of Education
– Role of Technology in Society
If you would like to sponsor a Codex global online event, please get in touch.
As exits from lockdowns begin, our aim will be to inspire technology leaders and entrepreneurs to apply their collective imaginations to examine how we can forge paths towards a more sustainable and resilient future.
Finally, I hope our specially curated playlists of the best Codex Talks will feed minds and lift spirits.
Best Codex Talks of the Decade 2010 – 2020
Best Codex Talks 2019
Best Codex Talks on Education
Best Codex Talks on Healthcare
Best Codex Talks on Future of Mobility
We look forward to hearing from you and we wish you a safe and pleasant week.
Kind regards,
Sophia
Head Curator, Codex
Codex – International Technology Leaders Network