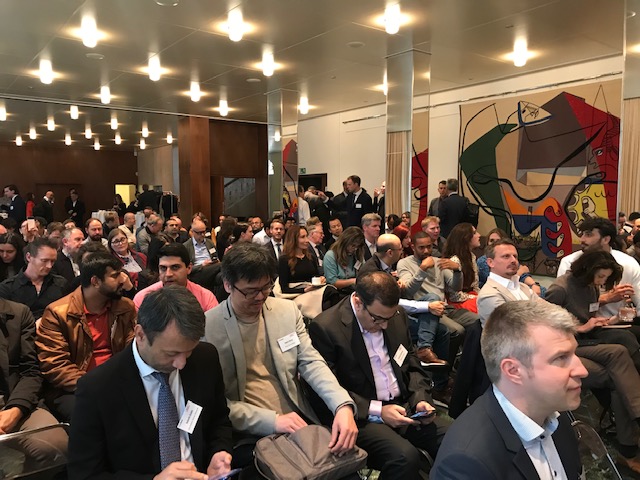 Dear Friends,
It was a full house at the Swiss Embassy in London last week..! I would like to say many thanks to all of you who participated in the Generative AI: Turbo-charging Creativity showcase. Your presence and contributions made this event a great success and we are truly grateful for your support.
A big thank you to a stellar group of speakers:
Emad Mostaque, CEO and Founder, Stability AI
Dalith Steiger, Co-founder, SwissCognitive
Nick Lynes, CEO and Co-founder, Flawless AI
Dr. Andre Freitas, Leader, Reasoning & Explainable AI Lab at IDIAP and University of Manchester
Ed Grefenstette, Head of Machine Learning, Cohere
If you enjoyed the format, we can organise a Codex event for you.
Host a Codex event
Founded in London in 2005, Codex events and Codex Talks have captured the imagination of sophisticated audiences for nearly 20 years, hosting some of the biggest names in business, science, technology, media and academia. We are now offering our knowledge and experience to organisations that would like to organise bespoke events.
Technology is having a transformational effect in every industry, and every industry is looking to technology for innovation and growth. A bespoke Codex event will position you to lead that conversation. And once an exciting topic or theme is selected, no effort is spared to find the most high profile speakers to provide a focal point for the occasion. This special mix creates compelling dialogue, and provides a high-level platform for developing and growing profitable business relationships. Our celebrated list of speakers can be viewed here
Codex Talks are engaging, entertaining and elucidating. They give the audience something they can walk away with: actionable insights, fresh perspectives, and renewed optimism.
If you would like Codex to organise an event for you in 2023, please get in touch to start the conversation.
Here's what our previous speakers thought of the Codex Talks format.
World's Top 50 Innovators 2022 – Speakers' Testimonials

World's Top 50 Innovators 2019 – Speakers' Testimonials
I look forward to hearing from you and wish you an exciting year ahead.
Best wishes,
Rakesh Rawal
T. +44 7 956 101 101