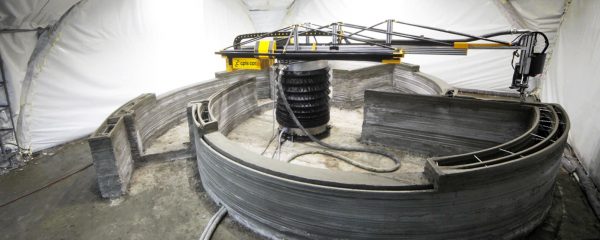 Apis Cor is the first company to develop a mobile construction 3D printer which is capable of printing whole buildings completely on site. Apis Cor want to change the construction industry so that millions of people will have an opportunity to improve their living conditions.
Today, Apis Cor has a 3D printing technology, new building materials and a mobile 3D printer to build affordable, eco-friendly houses within a single day, capable of lasting up to 175 years.
Come and hear Nikita Chen-iun-tai, CEO, Apis Cor, give a Codex Talk at the World's Top 50 Innovators from the Industries of the Future series in London on 27 September. Please click here
Full line up of speakers for 3D Printing session:
Nikita Chen-iun-tai, CEO, Apis Cor
How to 3D print a house in 24 hours
Filippo Moroni, CEO, ONO 3D
Could dissemination of 3D printing lead to a renaissance in design, engineering and innovation?
Andy Bowyer, CEO, Magna Parva
How does making things in-Space help us on Earth?
Markus Glasser, Senior Vice President, EOS
Industrial 3D Printing – the future is digital, the future is additive
Amos C. Breyfogle, Senior Engineer, EMEA, Stratasys
A Codex Talk is a concise presentation, lasting 15 minutes (or less), in which the speaker addresses a challenging question faced by their technology or industry today and ends with a bold prediction for the future. 
Codex talks are engaging, entertaining and elucidating. They give the audience something they can walk away with: valuable insights, actionable information, fresh perspectives, and renewed optimism.
We have a stellar line up of speakers. Please click here
Come and join CEOs, tech entrepreneurs, scientists, investors and media, from across the world, for one of the most significant conferences on innovation this year.
Demand for this event is high. You are advised to register early. Please click here