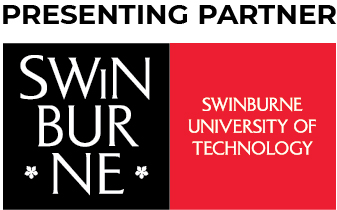 In the pursuit of knowledge, we believe in technology for profound human impact. This is who we are at Swinburne University of Technology, and we do that by solving the big challenges facing the world through excellence in research and providing relevant skills for an ever-evolving workforce. Swinburne is currently ranked in the Top 3% of research universities in the world. Our research institutes in manufacturing futures, data science, smart cities, health and social innovation, including our initiatives in space tech, showcase our commitment to outcome-focused work that aligns to state, national and global priorities.
We know that magic happens when university and industry are interlinked. Together with Amazon Web Services, Swinburne has jointly established the Data for Social Good Innovation Centre, the first of its kind in the southern hemisphere. With Bendigo Bank, we co-created Australia's first Master of Financial Technologies. And with Siemens, we co-developed the only Industry 4.0-focused associate degree anywhere in the world. We are also Australia's first Adobe Creative Campus, another step in producing our most digitally literate, adaptive graduates yet.
Perhaps most importantly, Swinburne's Innovation Precinct is where we turn 'what ifs' into actions that create far-reaching ripples. We take in start-ups and tech innovators, then connect them to the myriad minds across the university. And through our pitch nights, masterclasses and accelerator programs, we are collaboration-central for students, staff, community and industry.
All this, in service of thoughts and things, people and technology that can change the world.