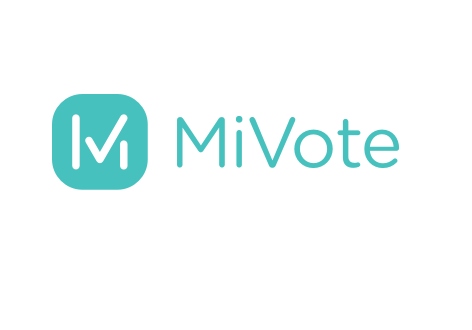 World's Top 50 Innovators 2019 – 23rd to 25th September 2019
If you believe a political system is broken, do you sit back and bemoan it, or find a way to change it? Adam and the team at MiVote are using technology to shake up the state of democracy and give the people their voice back.
MiVote is a platform for community decision-making that connects your community with your elected representatives. MiVote is not a party that wants to tell you what to do, nor are they a tech company trying to apply e-voting to elections.
Instead, MiVote asks you what direction you want your community to take into the future, issue by issue, and offers you the facts you need to make an informed decision.
For each issue, the MiVote policy team collects all the facts from research, publications, reports, etc, then consults with subject matter experts, then talks with representatives of community groups to find four potential destinations a community could aim for on that issue. All the information provided is supported by the source material, which is available for everyone to see. Once you've learned about a destination, you can decide whether you support that option, or not.
The destination that gains the most support above 60% becomes MiVote's position for that issue. These positions can then assist legislators to craft laws that take your community closer to the future you decided on, together.
MiVote believes elected representatives have a responsibility and legal obligation to listen and uphold the will of their people. The MiVote Platform has been designed to offer voters a secure, easy to use and ongoing opportunity to remain informed about important issues and ensure their voice is heard and heeded by those in power.
Don't miss Adam Jacoby, Founder MiVote, deliver a Codex Talk on how tech can help find policy concensus and combat ideological tribalism.
Top innovators will include:
Dr. Jim Green, Chief Scientist, NASA
Bruno Maisonnier, CEO, AnotherBrain
Anima Anandkumar, Director of Machine Learning, NVIDIA
Ken Mulvany, Chairman, BenevolentAI
Clare Jones, COO, What3Words
Juraj Vaculik, CEO, AeroMobil
Rene Bostic, VP New Technologies and Innovation, IBM
Adrian Griffiths, CEO, Recycling Technologies
Andy Clark, Design Innovation Director, Oracle
Confirmed speakers and event schedule can be viewed here: https://www.codex.com/worlds-top-50-innovators-2019/
Delegate Registrations
Delegate passes are available for one, two or all three days of the conference.
For busy executives any 2 session tickets are also available. Click here
All Codex Talks can be viewed from www.codex.com
Sponsor: Porsche      Official Timekeeper: Blancpain
Tickets are selling fast. Book now before it's too late…!  www.codex.com