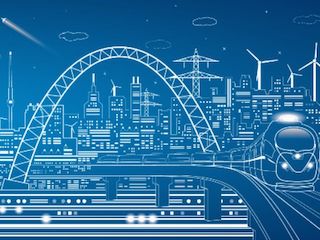 BT Auditorium: London 27-29 September 2017
Codex is ready to welcome the World's Top 50 Innovators from the Industries of the Future to give their Codex Talks. Join the diverse mix of business leaders representing these industries and see for yourself how these Innovators are bringing ground-breaking ideas and technologies into fruition.
A Codex Talk is a concise presentation 15 minutes (or less), in which the speaker addresses a challenging question faced by their technology or industry today and ends with a bold prediction for the future. Codex Talks are engaging, entertaining and elucidating, leaving you with valuable insights, actionable information, fresh perspectives, and renewed optimism.
Dr. Douglas Terrier, Chief Technologist, NASA
What will the next generation of space exploration look like?
Naveen Jain, Founder and Executive Chairman, Moon Express
Are entrepreneurs becoming the next set of superpowers making nation states irrelevant?
Michael Cervenka, Head of Future Technologies,  Rolls-Royce
How will AI transform manufacturing?
Amir Khosrowshahi, Chief Technology Officer, Artificial Intelligence, Intel
What does the future of computing look like?
Rich Walker, CEO, Shadow Robot
What are these new robots going to do for me?
Dr. Caroline Hargrove, Technical Director, McLaren
What can Formula 1 teach business about data analytics?
Nikita Chen-iun-tai, CEO, Apis Cor
How to 3D print a house in 24 hours
Gordon Sanghera, CEO, Oxford Nanopore Technologies
Can we stop the spread of superbugs through real time biological surveillance across healthcare, agriculture and the public?
Mikko Hypponen, Chief Research Officer, F-Secure
How are we going to secure ten billion new devices that will be going online over the next decade?
Susanne Tarkowski Tempelhof, Founder at Bitnation
What comes after Nation States?
Samantha Radocchia, Co-Founder, Chronicled
What are Blockchain's Picks and Shovels? What's holding Blockchain back from large scale adoption? 
Henry Stuart, CEO, Visualise
Virtual Reality – The Route to Mass Adoption
Please see link for all confirmed speakers and latest agenda: World's Top 50 Innovators Series
Lead Sponsor: BT    Official Timekeeper: Blancpain
Delegate passes are available for one, two or all three days of the conference.
This event is shaping up to be one of the most memorable innovation events in recent times, so don't miss out on the opportunity to join CEOs, tech entrepreneurs, engineers, scientists, investors and media, from all over the world. Book your place now.
Visit the Codex website to view the stellar line up of speakers:  https://www.codex.com/